Your privacy is important to ThingsFromMars.com. The following privacy policy covers how our website collects, uses, and protects your personal information. Understand that by using over Services, you agree to the use of your data in accordance with our Privacy Policy.
What Information Do We Collect?
ThingsFromMars.com does not collect any personal information unless you choose to Sign Up with us. You can create an account directly with ThingsFromMars or sign in to the site through your Google account. If you sign in directly to ThingsFromMars your email, IP, username, birthdate, address, and gender are stored in our database. We do not share this information with third parties or use this data for anything other than optimizing your experience on ThingsFromMars. This information will remain on our database until the owner requests that we remove it. You can use this website without creating an account.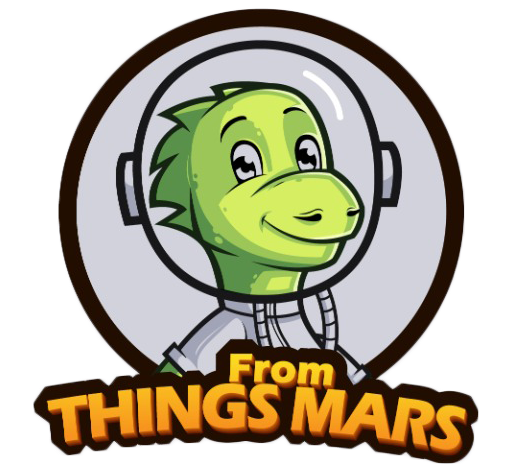 Data Collected From Registered Users
For users who sign up on our website, they would be provided extended features such as creating a list of favorite products and upvoting or downvoting an item. We collect some of the Personal Data of such users and this may include their names and email addresses. Such registration information helps us provide access to the website and contact you when needed.
Data Collected From Non-Registered Users
No personal data is taken from users who don't register with ThingsFromMars. However, much like the registered users, we will receive the following information from them:
Log Files

As is it's with most websites, we gather certain data automatically and store it in log files. This includes internet protocol ("IP") addresses, internet service provider ("ISP"), browser type, operating system, referring/exit pages, clickstream data, and date/time stamp. This information does not identify the individual users and we ThingsFromMars uses it to track users, analyze trends, administer the site activity and gather demographic information about our user base.

Cookies

ThingsFromMars uses cookies but does not link this data to personally identifiable information you submit while on our site. We may use persistent cookies both and session ID cookies for the sake of our website's functionality. A session ID cookie expires when you close your tab and allows the website to display your current session. Meanwhile, a persistent cookie stays on your hard drive for an extended time and may be used to store your username or any other identifier used by the website. These cookies can be removed by following the directions provided in your Internet browser's "help" file.
Data We Use For Marketing
ThingsFromMars uses Google Analytics to track and aggregate traffic to this website. This information does not contain anything that can be traced back to an individual person. We also use Google Adsense to serve third-party ads to our users outside the restrictions of the European Union (EU).
Affiliate Disclosure
ThingsFromMars is a participant in the Amazon Services LLC Associates Program, an affiliate advertising program that provides a means for sites to earn commission by advertising and linking to Amazon.com.
Third-Party Cookies
Some of our business partners may use cookies on our site such as advertisers. But ThingsFromMars.com has no control over or access to these cookies, once we have provided permission for them to set cookies for advertising. This statement only covers cookies by ThingsFromMars.com only and does not cover the use of cookies by any advertisers.
Third-Party Advertising For Non-GDPR Users
ThingsFromMars.com uses third-party advertising companies including Google, among others, to deliver ads when you visit our website. Advertisers may collect non-personally identifiable information about end-users through the use of cookies and pixel tags. These companies may use information (which does not include your name, email address, address, or phone number) about your visits to this and other websites to deliver ads about goods and services that may interest you.
Information In The Mailing List
We may launch a mailing list. In order to sign up to receive regular emails, users must submit the information that includes a valid email address and demographic information. Your personal information will not be passed to any third party. It will be used in aggregate form only in order to determine the general user interest in various products and services. Anyone who chooses to sign up for the mailing list will receive regular emails from the ThingsFromMars, including new products added to the site. Users will NOT receive emails from any other organization.
Links On Our Website
The ThingsFromMars.com contains links to other sites. Please be aware that we are not responsible for the privacy practices of such other sites. We recommend our users to be aware when they leave our site and to read the privacy statements of every website that collects personally identifiable information.
Legal Disclaimer
Though our priority is to preserve user privacy, ThingsFromMars.com may need to disclose personal information when required by law when we believe such action is necessary to comply with a current judicial proceeding or a legal process.
What Happens In Case Of An Acquisition Or A Merger?
In the event ThingsFromMars.com goes through a merger, acquisition by another company or sale of a portion of its assets, users' personal information will, in most cases, be part of the assets transferred.
How Can You Stop Us From Any Data Collection?
You can either delete your account on this website through the "Delete Account" button or contact us through our email [email protected] to delete your account and we will comply. ThingsFromMars collaborates with any users that don't want us to have any of their personal information.
Can Our Privacy Policy Change In The Future?
If for some reason, ThingsFromMars.com changes its Privacy Policy, we will post those changes to this privacy statement, and other places we deem suitable.
How Can You Contact Us?
If you have any questions about your privacy or any other matter, you can contact us at [email protected] or fill out the form on our Contact Us page.